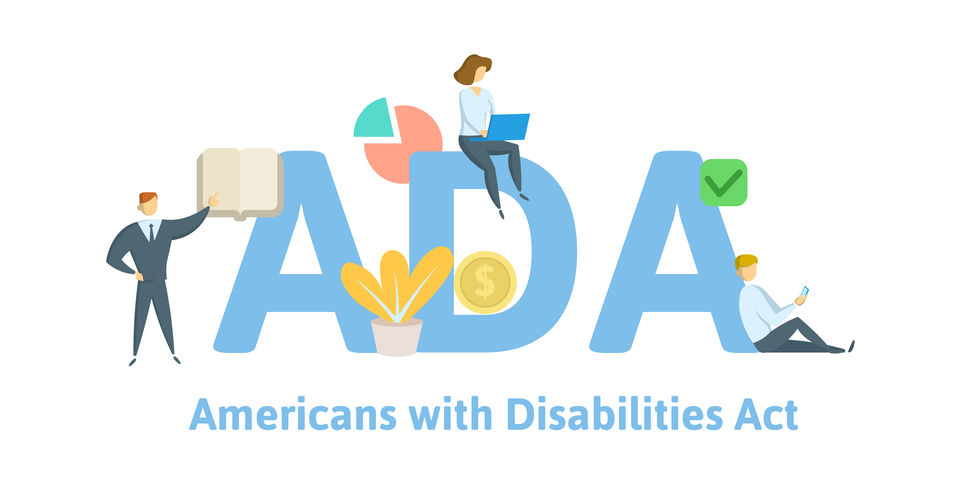 What is ADA?

ADA stands for American with Disabilities Act. Title III of the ADA prohibits any "public accommodation" from denying "full and equal enjoyment" of its services or facilities on the basis of a disability.

There are no clear regulations defining website accessibility. Typically, courts conduct a flexible, case-by-case analysis, to ensure that the Act requirements are not unduly burdensome to businesses.

Who can file an ADA Lawsuit?

Title III applies to barriers to accessing a "place of public accommodation." Regardless of the type of barrier, there must be some nexus between the alleged violation and a physical place of public accommodation. To file an ADA claim, a plaintiff must establish (1) that he or she is disabled; (2) that the defendant owns, leases, or operates a place of public accommodation; and (3) that the defendant denied the plaintiff—on the basis of the disability—full and equal enjoyment of the premises.

Can you be sued for not being ADA Compliant?

Under the ADA, people with disabilities have the right to file suit in federal court and to obtain injunctive relief (an order to stop ADA violations) as well as attorney's fees. Monetary damages, however, are not permitted.
For more information on ADA website compliance, see this article from EPGD Business Law by Eric Gros-Dubois