ADA Website Compliance Lawsuits – Most Affected Industries in 2020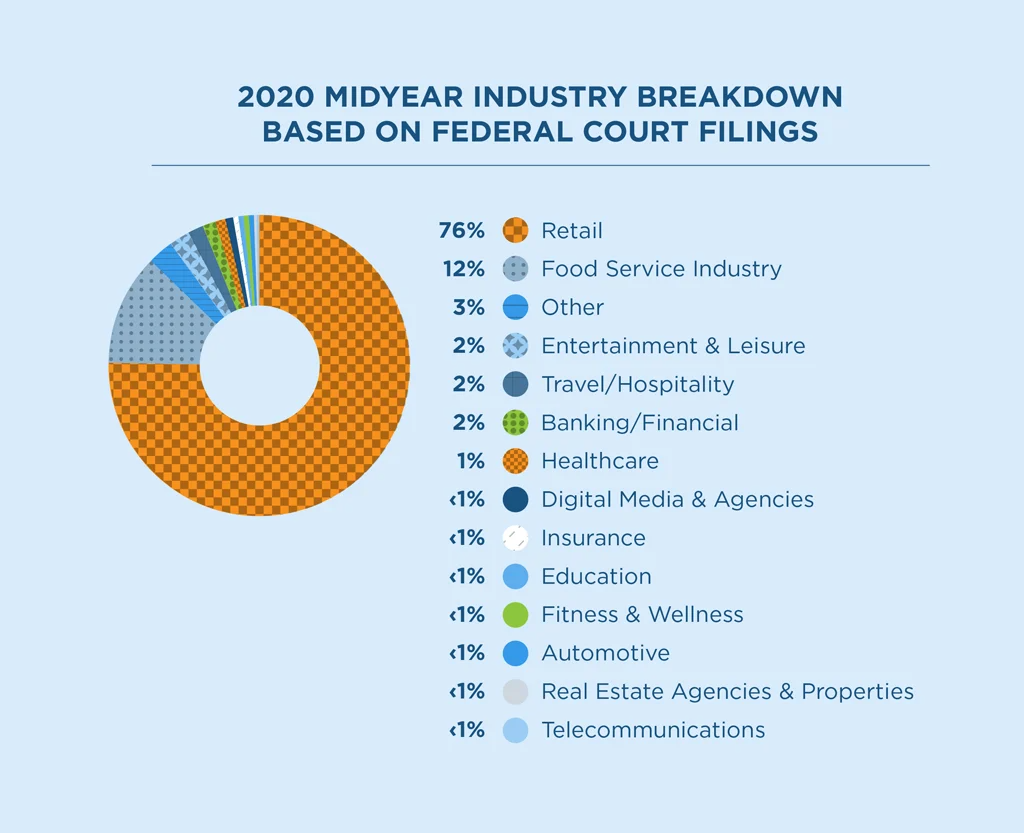 Twice a year, UsableNet releases a lawsuit report to help companies plan and prioritize their digital accessibility initiatives. On July 2, we released our 2020 midyear report. The highlights of this report include the emergence of California Federal and State Court filings, the shift from 2.0 to 2.1, the most targeted industries, and the growing trend of lawsuits being filed against websites that use accessibility widgets and overlays.
The Coronavirus Pause is Over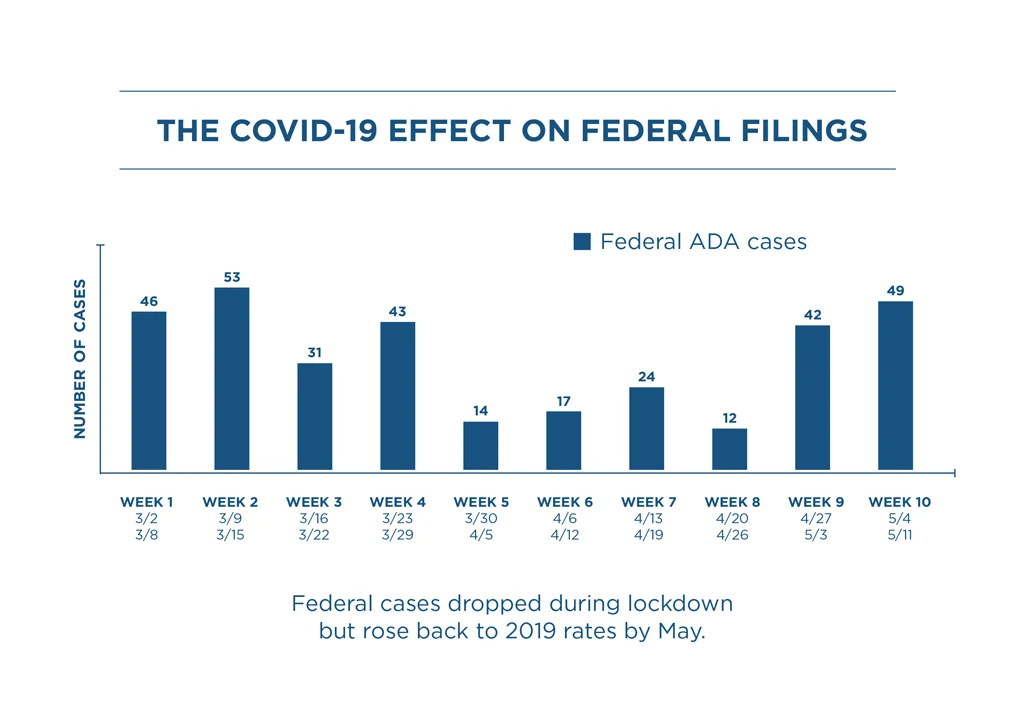 Coronavirus forced people all over the globe to stay home. Accommodations requested for years by people with disabilities became accommodations that everyone needed. While businesses and whole industries closed during lock-down, the same can't be said for plaintiff law firms. New digital accessibility lawsuits continued, albeit at much lower levels, in March. By the end of April, the rate of ADA-based web and app lawsuits filed in federal court returned to its previous record-breaking pace.
For more information on ADA website compliance, see this article from Usable.net by Jason Taylor